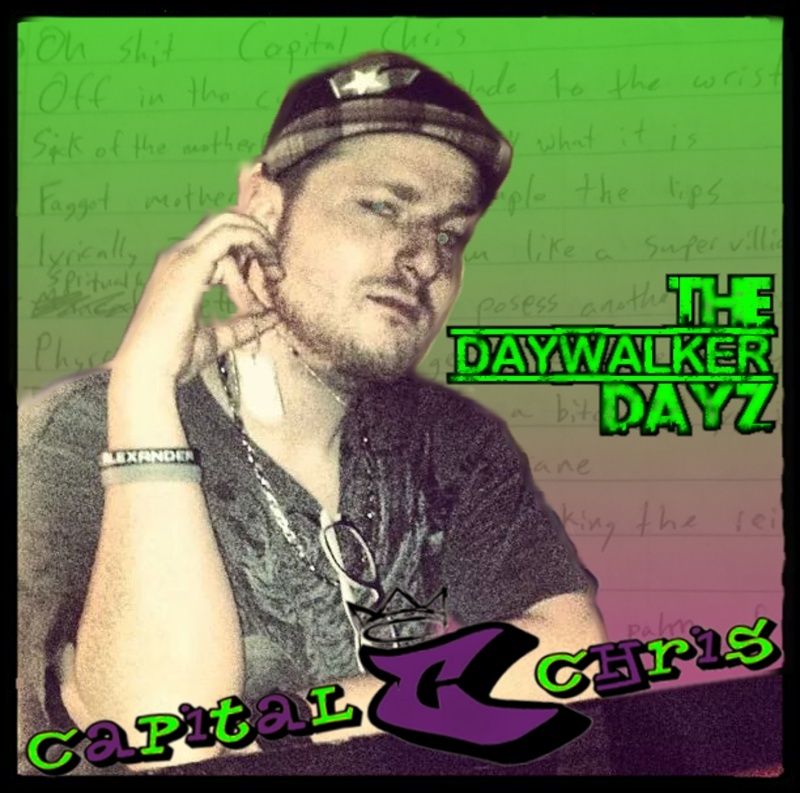 It's on!!! The Daywalker Dayz are finally here!!!
Hit me up for a hardcopy for only $7 shipped directly to you!!!
This has been 3 years in the making and includes tons of great bonus material as well as features from amazing artists like BAMbam the Voodoo Chi7d, Ghost Unknown, and Stitchy C!!! Don't sleep on this one! Help me make my CD debut a success!!
Go cop your digital copies now!!! Only $5 and packed with bonuses! I even left a few choice tracks available for free download so you can get a taste of the freshness!
https://capitalchris.bandcamp.com/album/the-daywalker-dayz